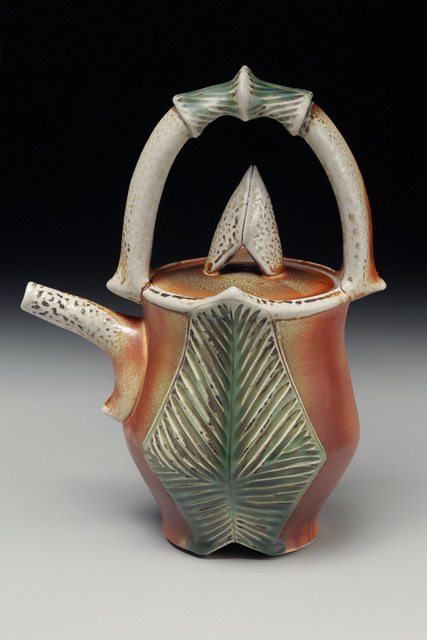 I am just as awed by the way a leaf connects to its stem as I am the folds of a mountain range or bursts of clouds at sunset. I always view these things with an eye toward conserving and celebrating the environment that I live in. My work bears the mark of these values, resulting in uniquely designed pottery that is just as inviting to ponder and touch as it is to use and share.  While I pay equal attention to form, surface, and detail, my pottery is most celebrated for its elegantly carved or pressed patterns inspired by nature. Firing my wheel thrown stoneware and porcelain forms in a soda kiln yields an ever changing palette of natural variations of color.
You can find a gallery of my current work here, information about my process and a chance to shop my pottery online. Follow what I'm doing in my studio with my Facebook page and Instagram feed @joytannerpottery. Please sign my mailing list for my seasonal newsletters, here. Come visit us at our studio, Wood Song Pottery and you can see the wood fired pottery of my husband, William Baker, too.

Listen to the latest podcast interview with William and myself at the Tales of the Red Clay Rambler podcast released January 2017. Listen to our episode here.